As in all movies, that which is being heard is just as important as that which is being seen.  Well, Geek Soul Brother thinks so!  The score of a movie carries a great emotional weight, even though many people would not notice themselves being effected by it.  I think this is especially true for Science Fiction and Fantasy, where the score can bring us even more into the realm of the unbelievable, yet take us through the journey like a flowing (or raging) river of sound.  Who can not think of Star Wars without playing the main theme in their head.  Or not hear the heart pounding score of The Dark Knight when picturing Batman riding the Batcycle.  They are part of the reason we believe in the worlds that cascade in front of our eyes in the theater.  In 'real life' there is no score.  No symphonic queue that tells us that this is the moment that changes everything.  Without a musical score, even a spaceship flying through the heavens may seem as exciting as a child's kite drifting in an afternoon sky.
Here are some composers that I think have added to the unique worlds they accompany, by creating an emotional landscape with the power of music at their fingertips.
Hans Zimmer – Going from Pop Music to film score, this german composer has had a long and successful career.  His credits include Batman Begins and The Dark Knight, Inception and the Pirates of the Caribbean franchise. First Oscar was for The Lion King.
Danny Elfman – Starting out with the group Oingo Boingo, Danny Elfman later found his love for film scoring.  His friendship with Tim Burton lead to a great works including the scores of Batman and Batman Returns.  Other works he did were Alice in Wonderland and Spiderman 1 and 2.
John Williams – At almost 80 years old John William,
the Grand-Pooba of Composers, is still banging it out.   Most famous for the score of Star Wars (1977), Williams has had a very long and stellar career in film.  A Long relationship with Lucas and Spielberg has been successful and rewarding.
Other credits include, E.T., Superman, Raiders of the Lost Ark, Minority Report and the Harry Potter series just to name a very few.
Bear McCeary – No stranger to Sci-fi, McCreary has produced music for several television shows like Eureka and Terminator: Sarah Conner and The Cape.  But I personally think his work on Battlestar Galactica. With elements of wind instruments and world drum percussions, he has helped to set a new level of drama in the world of TV Science Fiction.
Steve Jablonsky – Just as the special effects artist gave a new look to the Transformers, Jablonsky gave the franchise a new musical feel.  His score of the movie was rich and inspiring and gave a layer of nobility to Optimus and the Autobots.  Jablonsky also had scored several horror movies including the new Nightmare on Elm Street and Friday the 13th.
John Powell – This composer is  very comfortable with animated features, doing scores for movies like Shrek, Happy Feet Kung-Fu Panda and How to Train Your Dragon.  But I included him here also for his work on Jumper, Hancock and X-Men Last Stand, which I thought was a point of saving grace for the film.
Daf Punk – New kids on the Block, this electronica duo signed on to compose the score for the very modern and stylish Tron Legacy.  Though fans of Daf Punk thought that the helmet wearing artists deviated from their popular musical work, the Tron soundtrack complimented the movie perfectly, but that's just Geek Soul Brother's opinion.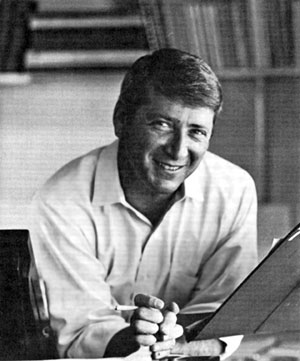 Jerry Goldsmith – Though he scored movies of every genre, Jerry Goldsmith's work on Science Fiction goes all the way back to The Twilight Zone Series, Voyage to the Bottom of the Sea and his Oscar Nominated score for the original Planet of the Apes.  His most recognizable Sci-fi work is probably the scores and themes he did for Star Trek, including Star Trek: Motion Picture, Star Trek: First Contact and Star Trek: The Next Generation.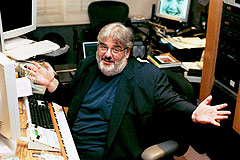 Joel Goldsmith – Like father like Son,  Joel Goldsmith went into the family business of composing for film back in 78′.  But unlike his father, Joel was coming up in the age of electronic and synthesized music.  He worked with his father on the Sci-fi thriller Runaway.  His most recent work in Sci-fi is music for the well-known Stargate Television franchise.  I especially like the music he has done on Stargate Universe, which is considered by some to be the best music of any current TV show.
Here is a sample of Joel's work on SGU…
[youtube=http://www.youtube.com/watch?v=QNsxruejFUw&feature=related]
So there they are.  Some of Science Fiction and Fantasy's composing geniuses.  They have shaped our worlds with such grand works using both traditional instruments and electronic musical tools.  These and any other composers or musical artist should always be considered an integral part of film imagination.
(All information can be found on the Artists' imdb page)